The Beginning: Learn Why We're Here
Talk Radio: The MDR Home Show
Minute Mondays w/ MDR: The Vlog
MISSION
To be the trusted partner in real estate for Southern WI. We make the buying and selling of real estate educational, exciting & easy. We desire t be the company here people always go for their real estate advice, endeavors and inspiration to achieve REAL estate dreams.
MOTTO
Partnering with You to Achieve Dreams.
AT THE CORE
Integrity | Quality | Loyalty
Dream | Encourage | Inspire
GET TO KNOW EACH OF US
Kevin | Renee | Shelly | Dawn | Matt | Kim (coming soon)
Our Focus:

1) to provide you with expert knowledge, resources and tools in the areas of real estate, investing and home ownership;
2) to develop a trusted, life-long partnership with you for all real estate endeavors; and,
3) to expand your real estate endeavors to support your life's purpose, goals and dreams.
At MAKING DREAMS Realty, we specialize in serving the people of Southern Wisconsin with a holistic approach that focuses on building trust, establishing life-long partnerships and offering consultative services in real estate to support your life's purpose, goals and dreams. You are not a transaction. You are family, friends and partners. You have inspirational stories to share, lives to live and dreams to fulfill. At MDR, we partner with you to encourage your goals and achieve your dreams – today, tomorrow and for years to come.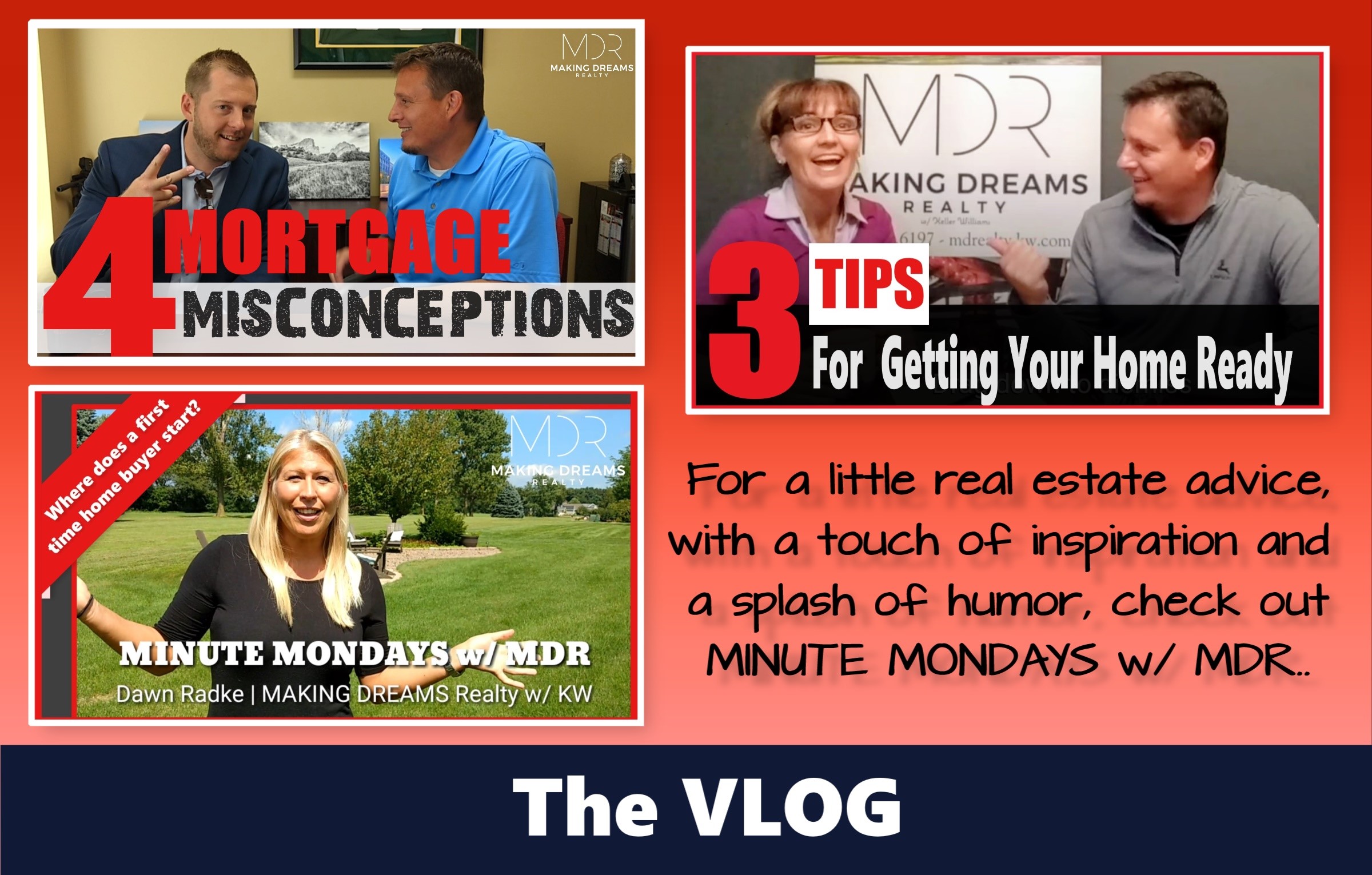 YOU MAY ALSO LIKE:
Proud Members of:
Connect with Us on Facebook
MAKING DREAMS Realty partners with Keller Williams for real estate services. Each KW office is independently owned and operated. Click here for details on KW's Online Privacy Policy.
Get in touch faster by call/texting 608.345.6197