SOUTHERN

WI

LUXURY: LUXURY DIVISION
Those that appreciate the exquisite detail that goes into a beautiful and luxurious property understands that a 'luxury' listing on the real estate market deserves a visibly distinct approach. If you are considering selling (or buying) a luxury property, please contact us today to learn more and experience the difference you deserve.
SOUTHERN WI LUXURY (SWL) is an e-publication created by MAKING DREAMS Realty for clients selling luxury homes. SWL features beautiful and luxurious Southern WI homes that are (or have been) listed on the real estate market with MAKING DREAMS Realty, in partnership w/ KW Signature & KW Luxury International.
———————
AVAILABLE: THE RUSTIC-URBAN RETREAT
2629 Arbor Ridge Way | Janesville, WI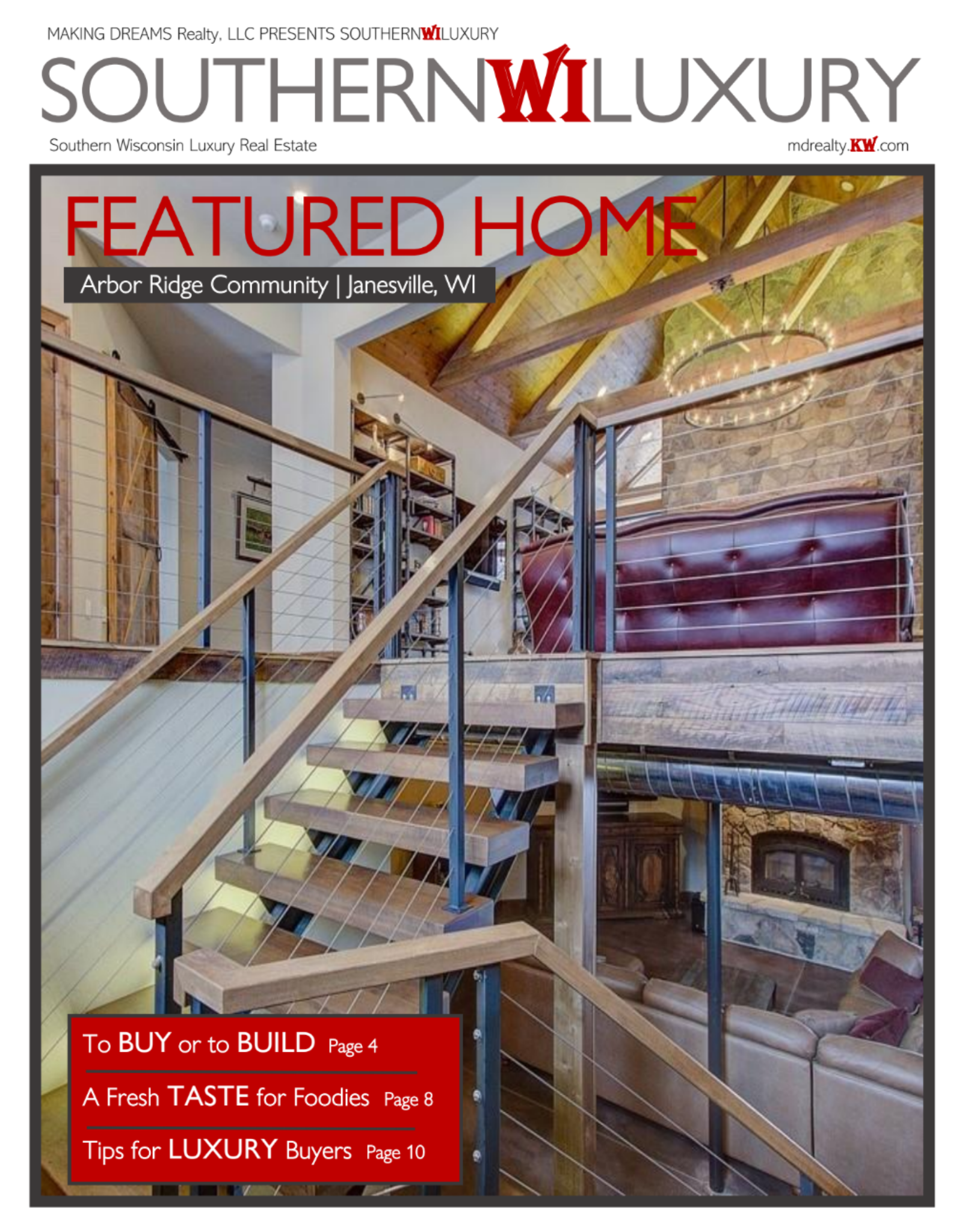 10905 W HWY 59 | EVANSVILLE, WI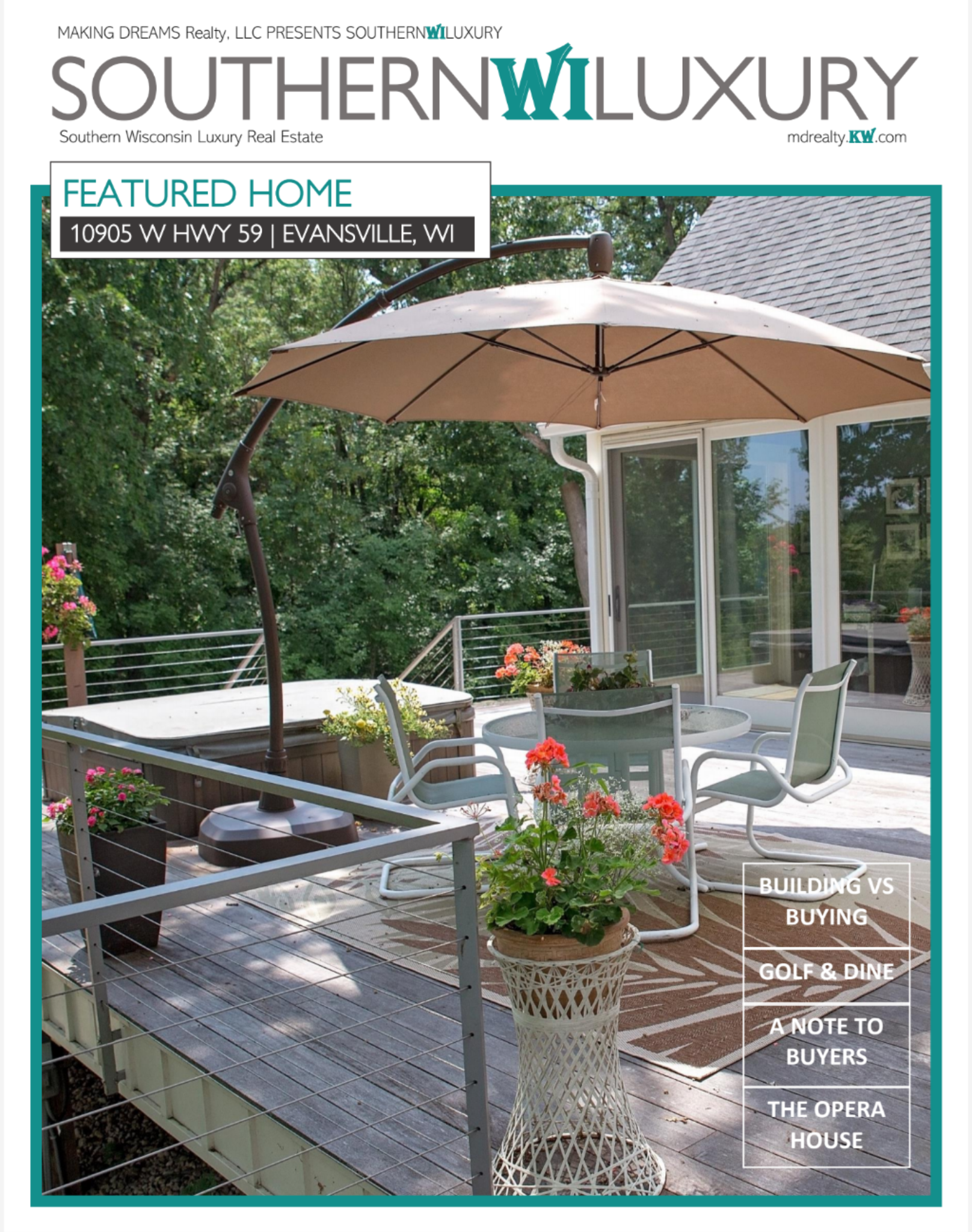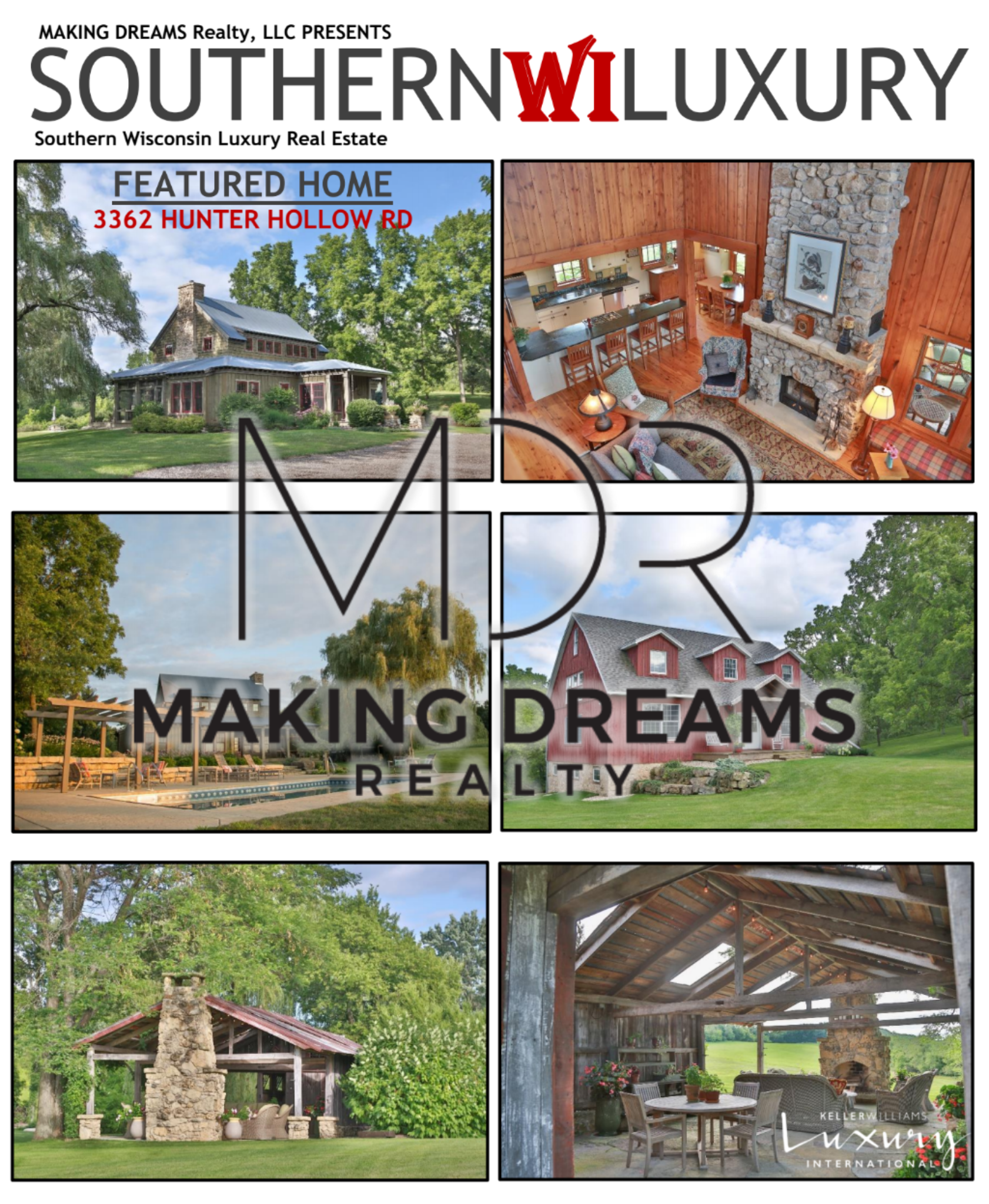 If you would like a PRINT COPY of SOUTHERNWILUXURY for your office, waiting room, or coffee table, please make your request here or call 608.480.8599. Limited print copies available.
2019 Copyright. All rights reserved.
MAKING DREAMS Realty, LLC partners with KW Signature as their broker in all real estate transactions.