2019 Forward Janesville Annual Dinner
Invocation (given by Kevin Clark)
MINUTE MONDAYS w/ MDR
9.9.2019 (More than Real Estate)
6.17.2019 (What Color Are Your Walls)
5.6.2019 (DIY Mirror Frame)
4.23.2019 (The Importance of a Dream)
3.25.2019 (Tax Bill #s)
03.19.2019 (MDR Take on DIY!)
01.07.2019 (2018 Year In Review)
11.04.18 (Get Your Ads Back!)
10.01.18 (3 Tips to Get Your Home Ready)
9.24.18 (Blue Crabs?!)
9.17.2018 (Streak Free Windows)
9.10.2018 (4 Mortgage Misconceptions)
9.3.2018 (Ultimate Home Showing)
8.27.2018 (Is a Home Warranty Worth It?)
8.20.18 (What's In Your Dream Home)
8.13.2018 (Where to Start…)
8.6.2018 (Staging Your Home)
7.30.2018 (Creating Wealth, Part 3)
7.23.2018 (Creating Wealth, Part 2)
7.16.2018 (What Leads People to Great Wealth?)
7.9.2018 (Do You Love Change or Hate It?)
7.2.2018 (Freedom Fest 2018)
6.18.2018 (Get Rid of Negative Thoughts!)
6.11.2018 (Who We Are)
6.4.2018 (Things That Make You Go "Hmm…")
5.28.31 (To Remember & Honor)
5.21.2018 (One Page 'Book' of Finance)
5.14.2018 (Tickle-Me-Elmo)
5.7.2018 (Bad Days)
4.30.18 (Home Staging)
4.23.2018 (Giving Credit Where It's Due)
4.16.2018 (Happy Wife…Happy Life!)
4.9.2018 (April Snow Angels!)
4.2.2018 (It's Allergy Season!)
3.26.2018 (Impactful Reads)
3.19.2018 (Reset Your Goals)
3.12.2018 (Financial Defense!)
2.26.2018 (On the Fence with Selling?) Links to FB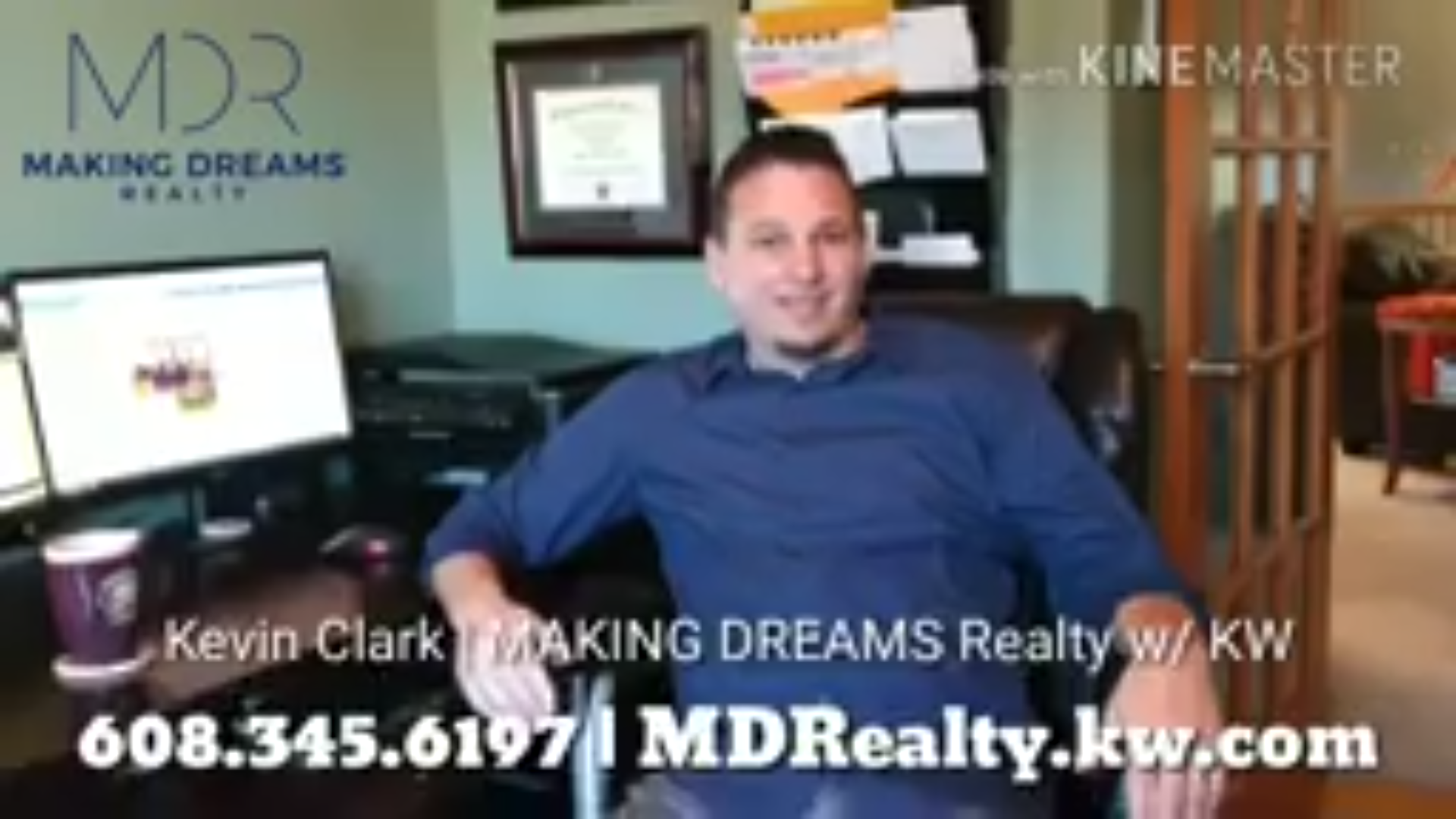 2.19.2018 (A little fun with…Goo Gone?!)
2.12.2018 (3 Quick Home Buyer Tips)
Play-to-Win (Humor Us…Please!)
7.2018 (Free Round of Golf!)
WARNING! Dry Humor Here!
2.2018 (Microfiber Cleaning Cloth…Your Best Use?)
2.2018 (First Place Winner!)
Partnering w/ You to Achieve Dreams.
Visit 'About Us' page to learn more.
Hang Out w/ Us on Facebook!
YOU MAY ALSO LIKE:
For all of your real estate needs, contact us @ 608.345.6197 or email us here.