WELCOME TO OUR FEATURED LUXURY PROPERTIES!
10905 Hwy 59 | Evansville, WI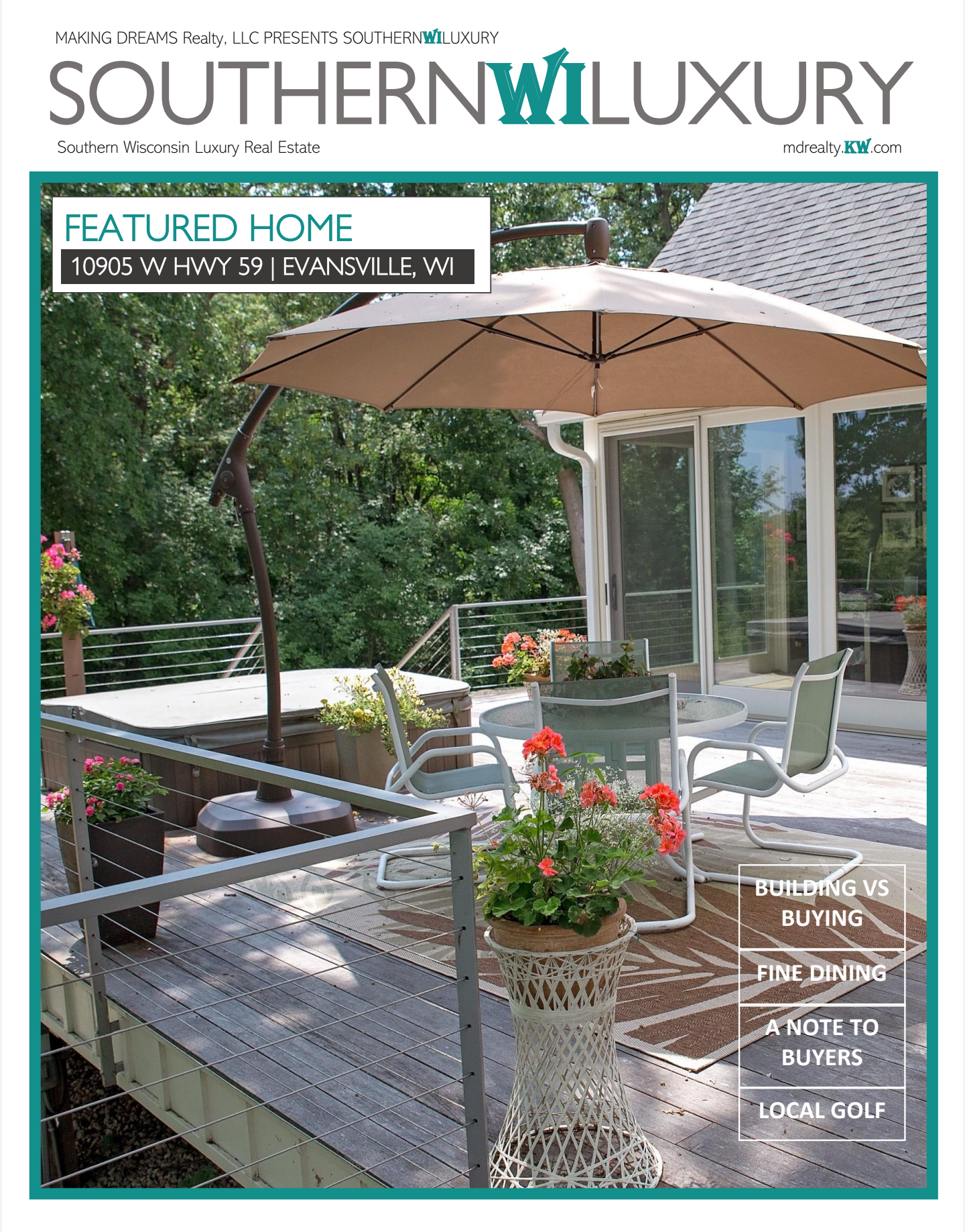 Sitting on potentially one of the finest kayaking destinations in Southern WI, we are delighted to share this edition of Southern WI Luxury with you featuring an exquisitely, custom-designe home on a 51 acre estate where Badfish Creek runs right through it.
——————–
2629 Arbor Ridge Way | Janesville, WI
Kevin's Guided Tour: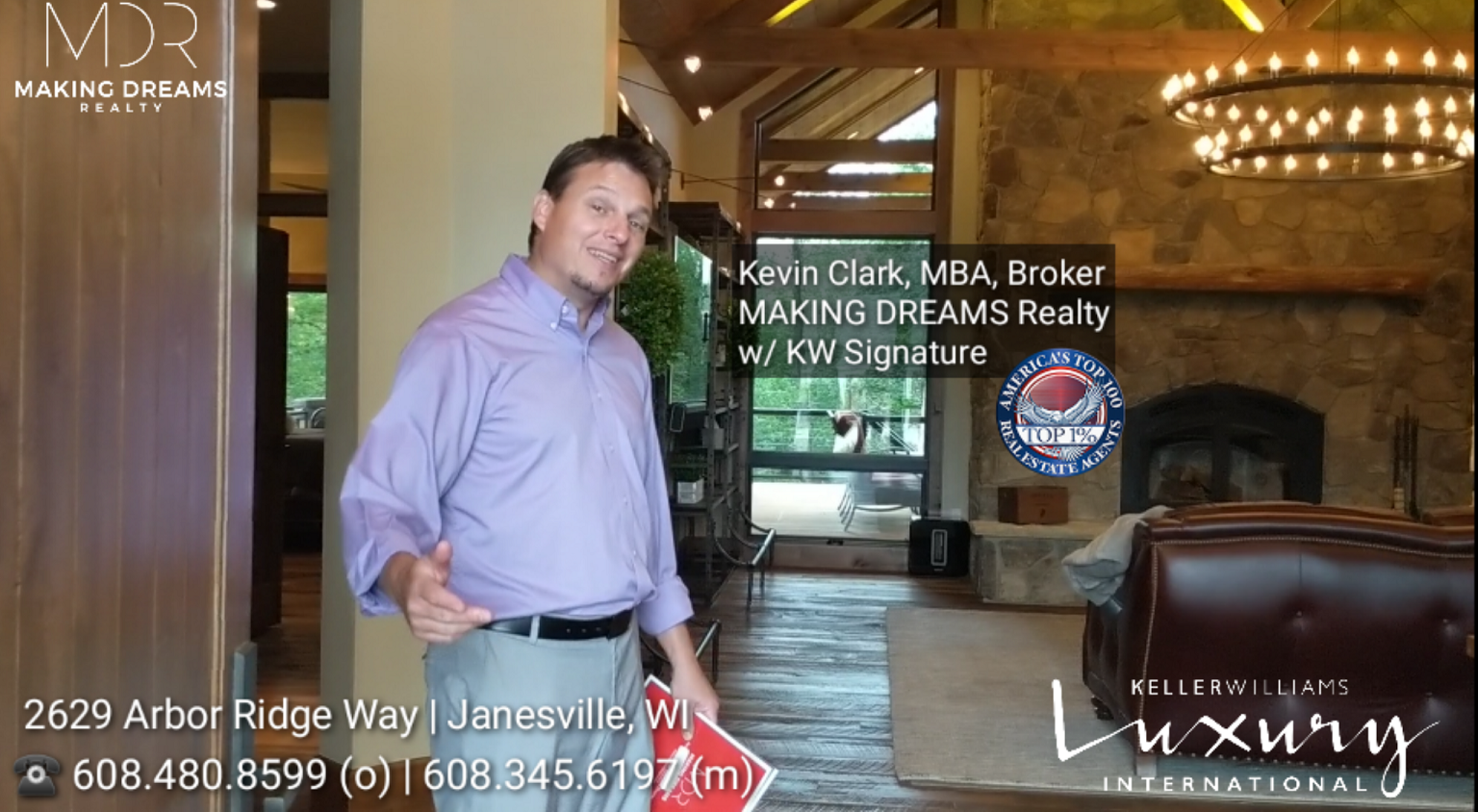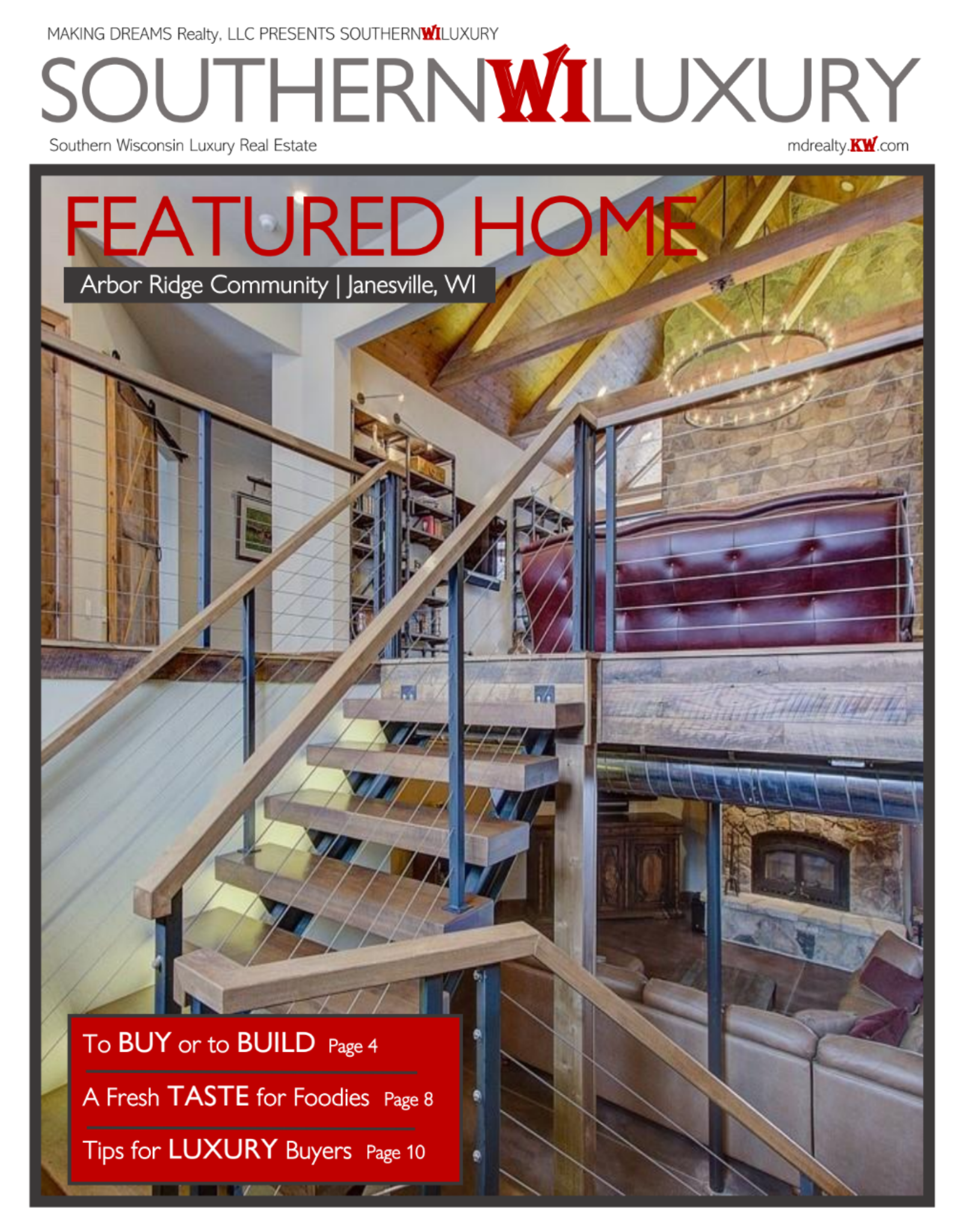 INSPIRED by travels from the Western & Southern parts of the US, this home is filled w/ unique & luxurious charm that you won't see in a traditional WI home. So much detail to share, this home is featured in SOUTHERN WI LUXURY
As you peruse the pages, envision yourself sitting by the custom-designed fireplace, sipping on a warm drink while your significant other is cooking you an amazing dinner in the gorgeous master chef's kitchen (p.7). Or, perhaps you'd rather escape to the lower level after a long day of work for HOT YOGA followed up with a cool cocktail at the beautifully designed antique bar (p.11).
Minutes from downtown Janesville, this property is nestled in the beautiful community of Arbor Ridge where "close to nature, close to home" is the neighborhood central theme.
(click on image below for video tour)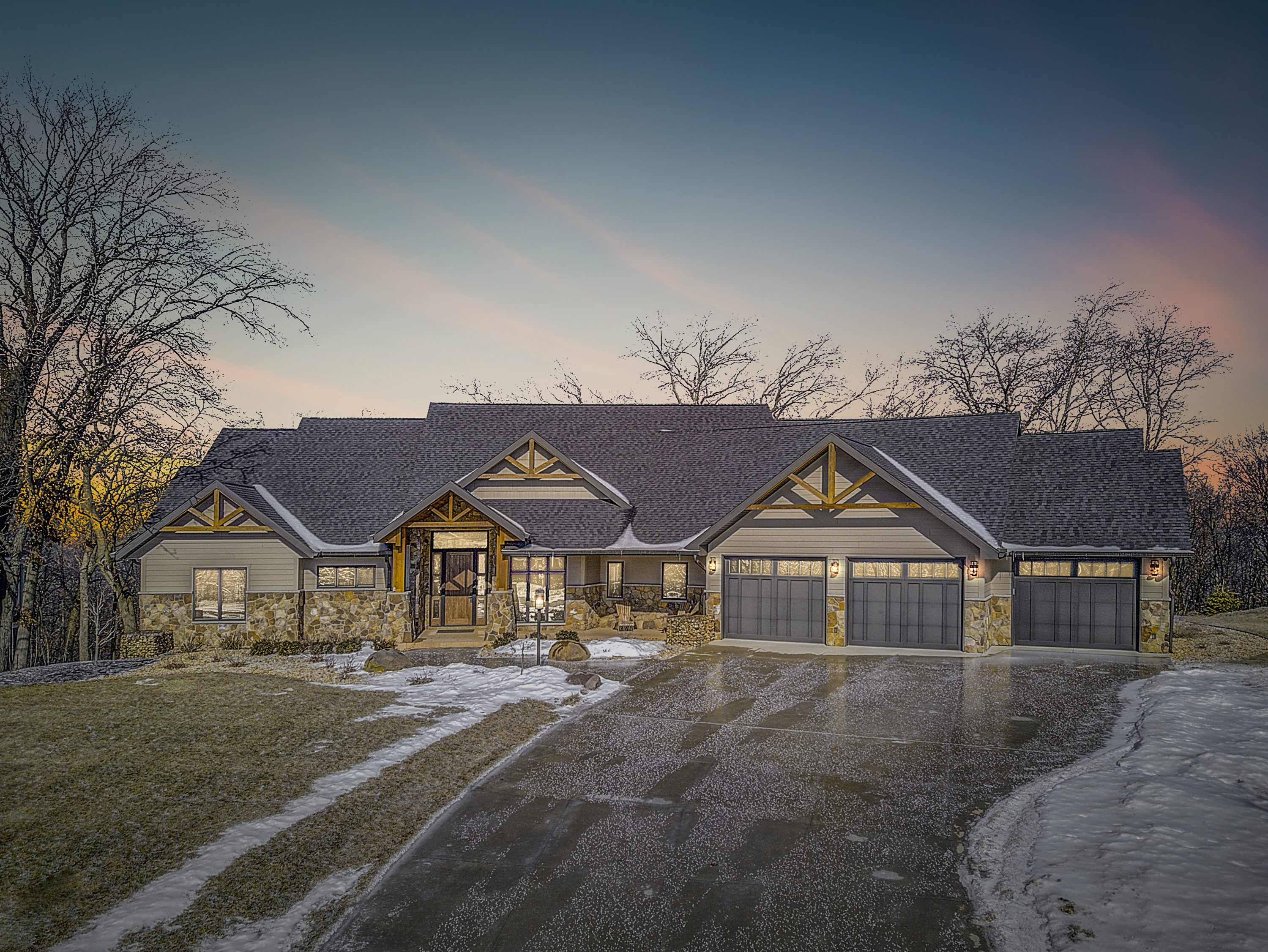 For a copy of SOUTHERN WI LUXURY or for more details on these properties, call 608.345.6197.
————————————
Return to Buyers | Search Easy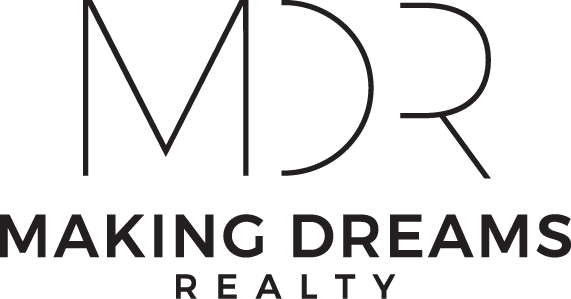 mdrealty.kw.com

Visit Us on Social!